New Zealand tour itinerary name and information

2 day Kaikoura and Christchurch Tour
The perfect 2 day tour of the South Island - begin in Wellington before travelling across the Cook Strait to journey down the east coast. Stop in Kaikoura and head out for a magical whale-watching tour before continuing south. Finish up your exciting 2 days in the beautiful garden city of Christchurch.
Tour summary and feature
New Zealand independent tour
This suggested tour costs from NZD$469 per person (twin share, low season)
Starts in Wellington, finishes in Christchurch
2 days/1 nights
Motels
Customisable? YES
Viewed 50 times in the last 7 days
Kaikoura Railway Station to Kaikoura Accommodation
Kaikoura accommodation to Railway Station
Tour at a glance
Brief itinerary - 2 day Kaikoura and Christchurch Tour
Day 1: Wellington to Kaikoura. Accommodation: The White Morph, Kaikoura
Day 2: Kaikoura to Christchurch.
Tour full itinerary
Day 1 - Wellington to Kaikoura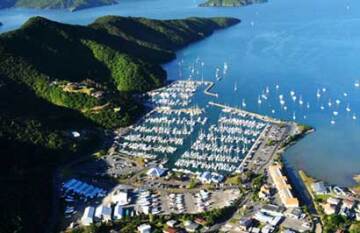 Interislander Ferry Wellington to Picton
The 92 km journey between Wellington and Picton takes around 3 hours and has been described as 'one of the most beautiful ferry rides in the world'. Leaving Wellington Harbour you pass many interesting points such as Pencarrow Head on top of which is New Zealand's oldest lighthouse (1859). Red Rocks is home to a seal colony and Oterangi Bay is the site which recorded the country's highest ever wind speed of 268 kph (167 mph).
From the Cook Strait spectacular views of the Kaikoura Ranges on the South Island can be enjoyed and dolphins and many sea birds are often seen. Around one hour of the cruise takes you through the Marlborough Sounds and this region of bush covered mountains, small islands, crystal clear waters and secluded bays offer remarkable photographic opportunities. The final leg of your cruise travels through Queen Charlotte Sound before coming to an end in the picturesque town of Picton.
Picton to Kaikoura by Intercity Coach
From Picton you head south on state Highway 1 towards Blenheim which sits right at the heart of the New Zealand's largest wine producing region, Marlborough. Crossing the 'dry hills' of the Marlborough ranges you head towards one of the most spectacular coastlines of the South Island, the Kaikoura Coast. The road hugs the shore for around 50 kilometres and offers many chances to view the native wildlife such as seabirds and New Zealand fur seals. To the east is the turquoise waters of the South Pacific Ocean and to the west the towering Kaikoura Ranges. Kaikoura Township is a bustling little place with many cafes, restaurants and shops but the main reason for visiting here is the wildlife.
Kaikoura Railway Station to Kaikoura Accommodation
Today you will be met at Kaikoura railway station and transferred to your accommodation.
Your accommodation: The White Morph, Kaikoura
Set on the Esplanade in Kaikōura, The White Morph enjoys commanding views of the ocean and mountains. Just a 10-minute walk into town, The White Morph has been beautifully placed so that you can take in the spectacular scenery of Kaikoura while enjoying the variety of attractions on offer.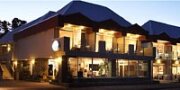 Accommodation details
Day 2 - Kaikoura to Christchurch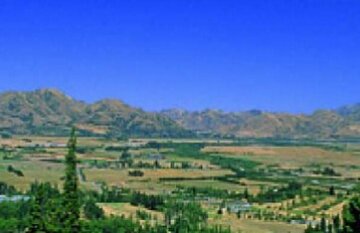 Kaikoura accommodation to Kaikoura Railway Station
You will be met at your accommodation by a representative from Kaikoura Shuttles and transported to your point of departure.
Whale Watch Kaikoura
Experience New Zealand's only marine based whale watching company. Whale Watch Kaikoura offer a once-in-a-lifetime, up close encounter with the giant Sperm Whale. You are also likely to encounter New Zealand fur seals, dusky dolphins and albatross. Depending on the season you may also see pilot, blue and southern right whales as well as migrating humpbacks. Often orcas can be spotted here and the world's smallest dolphin, the Hectors, occasionally make an appearance.
Cruise in style on modern catamarans, specifically designed for whale watching - Featuring large passenger cabins and outside viewing decks. Passenger numbers for each tour are kept below the vessel carrying capacity to ensure your tour experience remains a personal one.
Kaikoura to Christchurch by Intercity Coach
The drive from Kaikoura to Christchurch continues to follow the spectacular coastline before heading inland and through North Canterbury's major wine region, the Waipara Valley. You are also introduced to the South Island's most numerous inhabitant, the sheep. Arriving into Christchurch City puts you close to the airport and the International Antarctic Centre and a visit is highly recommended. Here you can get as close to experiencing life on the frozen continent without actually visiting plus see New Zealand little blue penguins and ride in a Haaglund Tracked vehicle.
Get an instant quote for this tour
Tour departure list
All scheduled departure dates & prices for this tour : 2 day Kaikoura and Christchurch Tour
This tour has 341 departure dates.
Starts
Status
Twin/Double (2 people sharing)
Single occupancy
You save

Jan 25, 2022
(Tuesday)

Check with us

NZD$509

NZD$634

save

NZD$0

pp

Enquire

Book

Jan 26, 2022
(Wednesday)

Check with us

NZD$509

NZD$634

save

NZD$0

pp

Enquire

Book

Jan 27, 2022
(Thursday)

Check with us

NZD$509

NZD$634

save

NZD$0

pp

Enquire

Book

Jan 28, 2022
(Friday)

Check with us

NZD$509

NZD$634

save

NZD$0

pp

Enquire

Book

Jan 29, 2022
(Saturday)

Check with us

NZD$509

NZD$634

save

NZD$0

pp

Enquire

Book

Jan 30, 2022
(Sunday)

Check with us

NZD$509

NZD$634

save

NZD$0

pp

Enquire

Book

Jan 31, 2022
(Monday)

Check with us

NZD$509

NZD$634

save

NZD$0

pp

Enquire

Book

Feb 1, 2022
(Tuesday)

Check with us

NZD$509

NZD$634

save

NZD$0

pp

Enquire

Book

Feb 2, 2022
(Wednesday)

Check with us

NZD$509

NZD$634

save

NZD$0

pp

Enquire

Book

Feb 3, 2022
(Thursday)

Check with us

NZD$509

NZD$634

save

NZD$0

pp

Enquire

Book

Feb 4, 2022
(Friday)

Check with us

NZD$509

NZD$634

save

NZD$0

pp

Enquire

Book

Feb 5, 2022
(Saturday)

Check with us

NZD$509

NZD$634

save

NZD$0

pp

Enquire

Book

Feb 6, 2022
(Sunday)

Check with us

NZD$509

NZD$634

save

NZD$0

pp

Enquire

Book

Feb 7, 2022
(Monday)

Check with us

NZD$509

NZD$634

save

NZD$0

pp

Enquire

Book

Feb 8, 2022
(Tuesday)

Check with us

NZD$509

NZD$634

save

NZD$0

pp

Enquire

Book

Feb 9, 2022
(Wednesday)

Check with us

NZD$509

NZD$634

save

NZD$0

pp

Enquire

Book

Feb 10, 2022
(Thursday)

Check with us

NZD$509

NZD$634

save

NZD$0

pp

Enquire

Book

Feb 11, 2022
(Friday)

Check with us

NZD$509

NZD$634

save

NZD$0

pp

Enquire

Book

Feb 12, 2022
(Saturday)

Check with us

NZD$509

NZD$634

save

NZD$0

pp

Enquire

Book

Feb 13, 2022
(Sunday)

Check with us

NZD$509

NZD$634

save

NZD$0

pp

Enquire

Book

Feb 14, 2022
(Monday)

Check with us

NZD$509

NZD$634

save

NZD$0

pp

Enquire

Book

Feb 15, 2022
(Tuesday)

Check with us

NZD$509

NZD$634

save

NZD$0

pp

Enquire

Book

Feb 16, 2022
(Wednesday)

Check with us

NZD$509

NZD$634

save

NZD$0

pp

Enquire

Book

Feb 17, 2022
(Thursday)

Check with us

NZD$509

NZD$634

save

NZD$0

pp

Enquire

Book

Feb 18, 2022
(Friday)

Check with us

NZD$509

NZD$634

save

NZD$0

pp

Enquire

Book

Feb 19, 2022
(Saturday)

Check with us

NZD$509

NZD$634

save

NZD$0

pp

Enquire

Book

Feb 20, 2022
(Sunday)

Check with us

NZD$509

NZD$634

save

NZD$0

pp

Enquire

Book

Feb 21, 2022
(Monday)

Check with us

NZD$509

NZD$634

save

NZD$0

pp

Enquire

Book

Feb 22, 2022
(Tuesday)

Check with us

NZD$509

NZD$634

save

NZD$0

pp

Enquire

Book

Feb 23, 2022
(Wednesday)

Check with us

NZD$509

NZD$634

save

NZD$0

pp

Enquire

Book

Feb 24, 2022
(Thursday)

Check with us

NZD$509

NZD$634

save

NZD$0

pp

Enquire

Book
Send us an enquiry about this tour
See some tours similar to this one